We Love Volunteers!
With thousands of nonprofits in our region, there are thousands of opportunities for volunteers to help! Team Giving strives to promote volunteerism and get people involved in our community. By building and nurturing relationships with nonprofits, we are able to have a greater impact in our area and maximize the support of every helping hand that is offered. We feel that there are endless opportunities to serve and support our local nonprofits thru well-coordinated and impactful volunteering, addressing every area of social need and equality. Team Giving works to efficiently and meaningfully match teams and individuals with projects that meet their interests and talents.
How To Get Started:
| Opportunity Calendar | | Volunteer Search | Group Volunteering | Contact Us |
| --- | --- | --- | --- | --- |
| Find opportunities already scheduled that are in need of your help! These events are simple, straightforward volunteer opportunities. | We can help you fulfill your community service program with meaningful opportunties in your community. | Here you can filter by cause, role, availability, volunteer age, and more to find the best volunteering fit possible. | Are you a part of a group who is looking to get more involved? Visit this page for more information or to submit a project request for your group. | Team Giving finds opportunities for any individual or group, no matter the size, schedule, or other factors. Contact us for more information! |
Not only does Team Giving connect volunteers with our 100+ nonprofit partner organizations, we utilize them ourselves!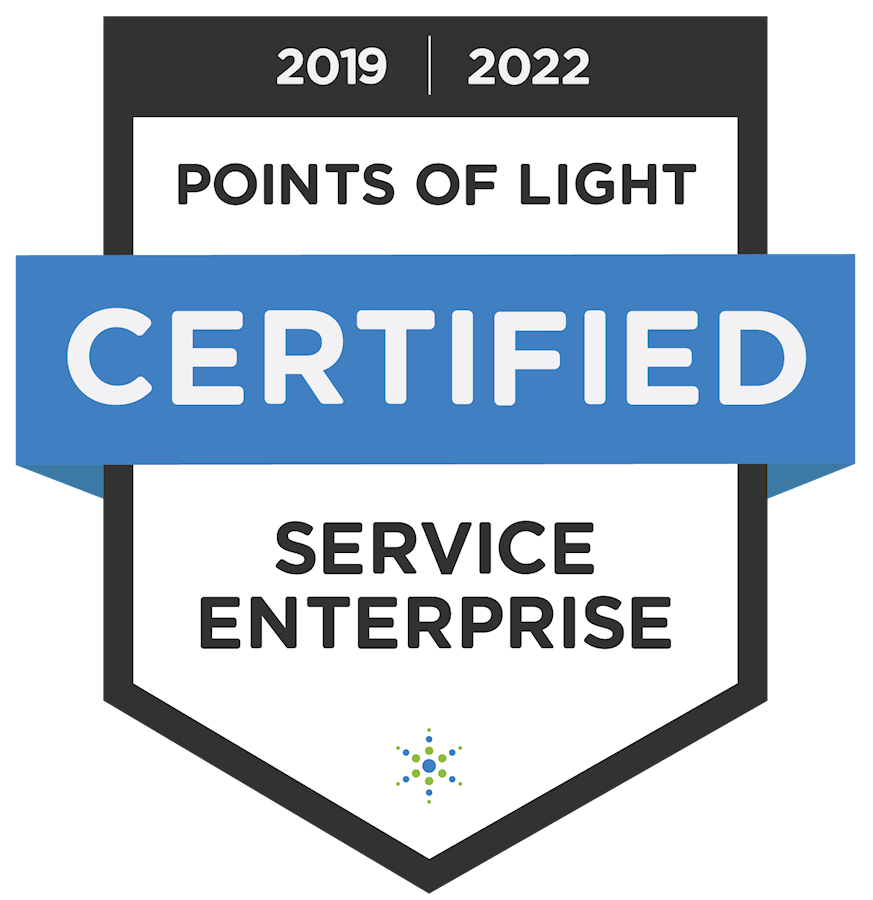 In fact, as a Certified Service Enterprise, Team Giving has completed a year-long, nationally-recognized volunteer engagement training
program that has set us up to recruit, train, engage, and value volunteers in a data-driven, mission-centric way. So when you donate your
time to Team Giving, you know that we offer the opportunity to make an impact in our community, be valued a part of our team, and grow in your own goals at the same time!
Check out our current volunteer opportunities by visiting our volunteer page, or call our office to get started!